Almost (But Not Quite) Mirror's Edge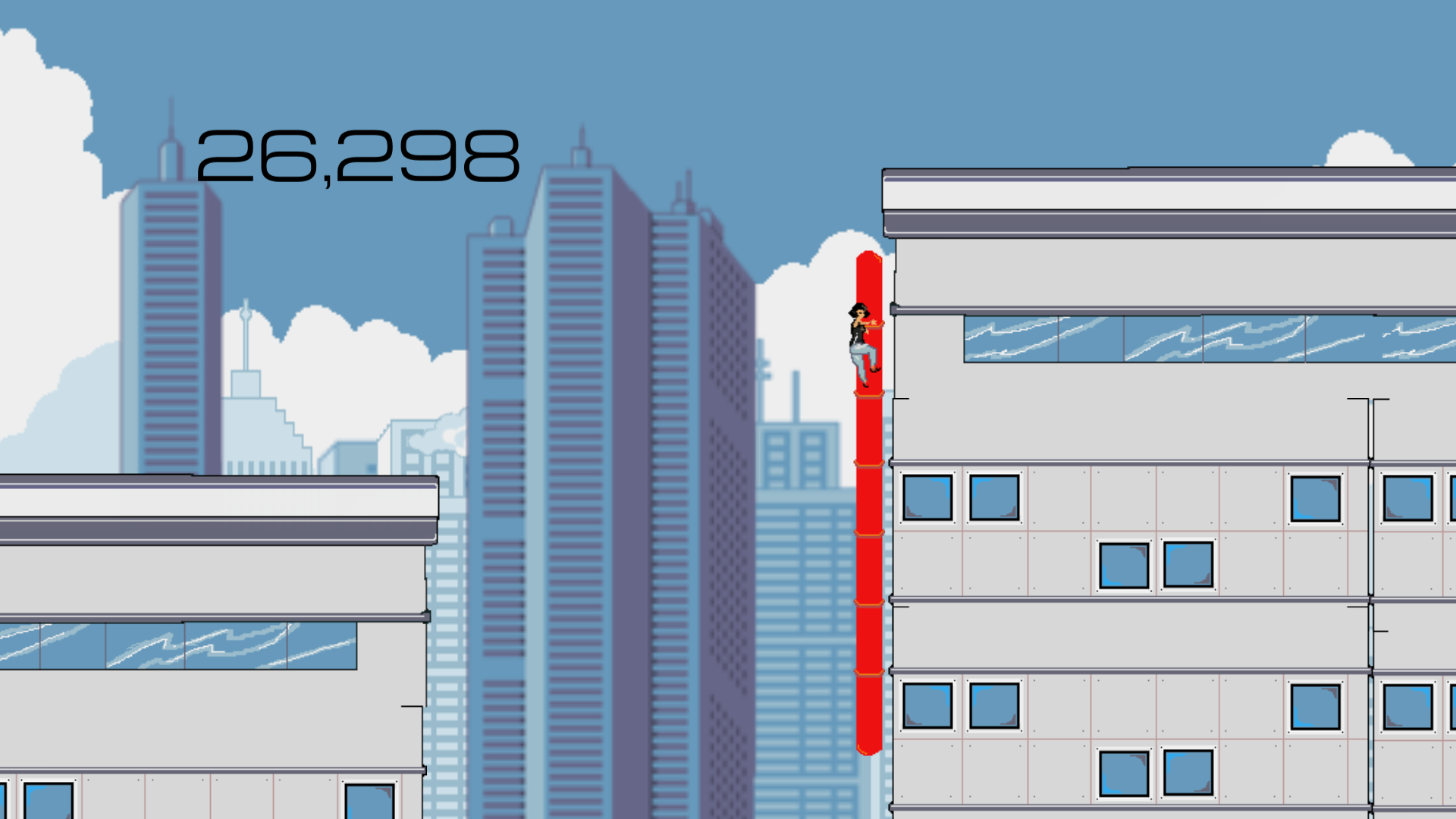 This game originated in a local game jam at the University of Bayreuth (July 07-09, 2017). The topic of the game jam was "Demake". The team decided to create a demake of the game Mirror's Edge, taking the idea from a conceptual graphic from the internet.
A lot of features from the original have been adapted in the demake. These include the red coloring of parkour elements, the low contrast and bright coloring of the city and taking down several opponents. The game consists of a level that needs to be passed as fast as possible. At the end the player can play a 1D-Version of Tetris, which is an hommage to a statement by the organizing professor.
Controls
A/D – Run
Space – Jump
E – Action / Slide
W/S – Movement on a pipe
ESC – Exit
Team
Game Development
Alexander Dombert
Sven Schäfer
Stefan Ensmann
Game Art
Antonia Boschert
Hannah Kümmel
Lena Voß
Game Sound